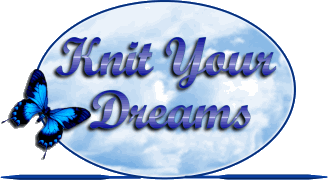 The Non Troppo shawls that have been started are looking beautiful! You should stop in and see how mine is growing.
I've also have reviewed my project list in preparation for "40 Days of Finishing" that begins Wednesday, February 14th. I am turning "40 Days of Finishing" into a fun adventure this year. I am down to 11 projects on the needles. Most of you know that is a record low! If you would like to join me on the adventure and see how many of those eleven I can finish and possibly finish some of your projects, come see what all the fun is about!
Send e-mail to knit@knityourdreams.com with questions or comments about this web site.
Copyright © 2003-2018 Knit Your Dreams.