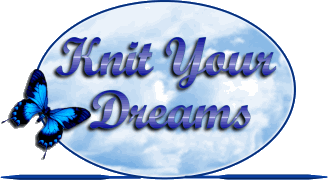 The temperature has dropped and that means holiday project time. I love helping customers select just the right yarn for a gift. This year Iím seeing cowls, hats, scarves, fingerless gloves, and afghans take shape. It looks like everyone will be having a Merry Christmas this year!
The winter 2017 / 2018 class schedule has been posted.
Just in:

New shipments from Dream in Color, Jagger, Kraemer, and Universal have just arrived.

I have Addi Linos for children in both straight and circular.

The Addi Flexitips are on order!
Send e-mail to knit@knityourdreams.com with questions or comments about this web site.
Copyright © 2003-2017 Knit Your Dreams.