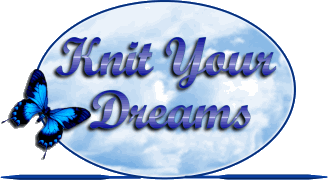 Local Yarn Store Day is coming up this Saturday, April 30th. I have coupons for several patterns that will be free with purchase of yarn for the projects. (We will not be winding yarn this Saturday.)
Casapinka has designed the Ric Rac Shawl which I was able to test knit for her. I have the test knit sample on display in the shop made out of Dream in Color's Smooshy with Cashmere.

Jessica Ays has designed a shawl called Coterie. It would be beautiful knit in Berroco's Ultra Wool Fine.

Berroco has generously provided a coupon for a free pattern with purchase of their yarn for the project. It is not limited to a specific pattern, so be sure to check out all of their beautiful patterns.
Sale Zone and Spring/Summer Yarns:
There is quite a large amount of yarn that has moved back to the "Sale Zone". The Sale Zone is everything in the classroom. It is all currently listed at 50% off it's retail price. A good time to stock up.


Make-A-Longs:
We getting ready to start Casapinka's Ric Rac Shawl. It is a beautiful scarf.
This will be followed by the Mariechen Cardigan. There are several sweaters that are very popular right now. If you are interested in joining us in a KAL, please contact the shop and find out which groups are working on projects you might be interested in.



Classes and Knitting in the Shop:
The mask mandate has finally been lifted in Illinois. Starting on March 1st I will be allowing knitting in the shop once again, however there will be some social distancing rules put in place. Inside groups will be limited to four at a time. Due to the popularity of knitting in the shop, everyone will have to select one time a week and sign up for that designated time. A list of the times is available in the shop. This will allow more people an opportunity to come knit. If the four person limit has been filled, walk in knitters will be turned away from inside knitting which makes it very important to get your name on the list. When the weather permits, knitting outdoors will not have restrictions on numbers of people participating. Hopefully everyone will cooperate in making this new rule work. I look forward to a day when Covid is gone and everyone can knit whenever they want to!
We need to be respectful of people who are still fearful of shopping with others in the shop. Please feel free to call and arrange a time when the shop will be less crowded for shopping. For those who still have concerns about shopping, I am still shipping yarn and doing curbside delivery. I have several yarn companies that will drop ship yarn to your home. Let me know what you are looking for and I will try to help you find it.

Those interested in classes may start scheduling them now, by calling the shop.
We are still knitting on Zoom every other Tuesday evening from 6:30 to 8, on Friday afternoons from 1 to 3, and on Saturday mornings from 9 to Noon. If you would like to Zoom with us, contact the shop for the date, room number, and password.
On the alternate Tuesday nights when we don't Zoom, we meet at a local restaurant and knit/crochet in person from 5:30 to 7. Social distancing is possible at the locations we use. We float between several restaurants, so if you would like to join us, contact the shop for the next date and location.
Please follow the shop on Instagram and Facebook and help me promote the shop by sharing the posts with your friends. I post project photos as I finish and block them.
Send e-mail to knit@knityourdreams.com with questions or comments about this web site.
Copyright © 2003-2022 Knit Your Dreams.