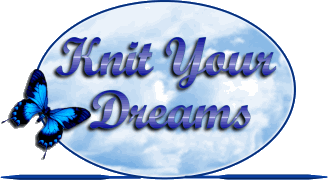 Thank you!

It has definitely been an interesting summer. Iím sorry I didnít give more warning before having to close the shop for my knee surgery, but it was definitely worth it. I feel so much better! I would like to thank everyone who helped me during my recent adventure. Knitters really are the nicest people!

I may not have completed much knitting while I was recuperating, but I was still able to order yarn and have added Berroco to the shop. I have reduced prices on a lot of yarns to make room for new. This is a great time to take advantage of a sale and join a knit-a-long. I have heard that we should expect a cold and snowy winter. Now is the time to start preparing. Iím also knitting most of my Christmas gifts this year. Join me.

Follow us as Knit Your Dreams Yarn Shop on Facebook and #knityourdreamsyarnshop on Instagram to keep up with other events that may pop up this fall.

Construction:

I want to apologize in advance. Starting on September 17th there will be men working on the outside of my house for a week or two. Please excuse the mess and noise. It should not interfere with the shop. All work on the south side of the house is supposed to be done when the shop is closed.

Summer Sweater Challenge:

The deadline has been extended until Noon on Saturday, September 22nd. All entries must be made in person. The drawing will be held at Noon on the 22nd. You do not need to be present to win. Remember the grand prize is a $50.00 gift certificate to the shop. Get your entries in!

New:

Just in from Berroco, Vintage DK, Remix Light, Suede, and Plush. Iím knitting shop models as fast as I can. Did you know that the Suede and Plush can be used to knit and crochet baby Uggs?

Clearance:
All Kraemer yarns including Perfection and Tatamy and DK weight Marble yarns are 30% off. (The percentage off will increase as time goes on. Get yours before itís all gone.)

All Susan Bates and Clover knitting needles are 50% off.
2018 Summer Sweater Challenge Ė
We are continuing with the summer sweater knitting challenge. There are going to be some very happy sweater recipients in the area. You are welcome to knit on these projects during the open knitting times. Call of you have questions.
<![if !supportLists]> ∑ <![endif]> For each sweater you finish between May 1st and September 22nd, that is made out of yarn purchased at Knit Your Dreams, you get one entry into a drawing for prizes. (If you already have the yarn for your sweater from Knit Your Dreams in your stash, you can use it.)
<![if !supportLists]> ∑ <![endif]> It can be an adult or childís sweater.
<![if !supportLists]> ∑ <![endif]> The sweater can already be in progress on May 1st, but canít be finished.
<![if !supportLists]> ∑ <![endif]> The drawing will be held Saturday, September 22nd. You do not have to be present to win.
<![if !supportLists]> ∑ <![endif]> There will be three prizes with the grand prize being a $50.00 gift certificate to Knit Your Dreams.
Send e-mail to knit@knityourdreams.com with questions or comments about this web site.
Copyright © 2003-2018 Knit Your Dreams.