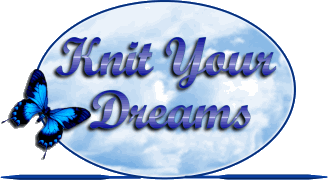 Check out the winter Knit-A-Longs and classes over on the Classes page!
I am currently getting ready for our 40 Days of Finishing challenge that happens during Lent. Wait until you see the beautiful cable sweater we are going to start after Easter!
New
Shawl pins from Nature's Wonders. Come in and check them out.
Clearance:
All in stock Kraemer yarns are 50% off.

All Susan Bates and Clover knitting needles are 50% off.

All books

50% off except Cabin Fever and Cottage Creations.

All individual patterns in the binders are $1.00 each.
Send e-mail to knit@knityourdreams.com with questions or comments about this web site.
Copyright © 2003-2020 Knit Your Dreams.