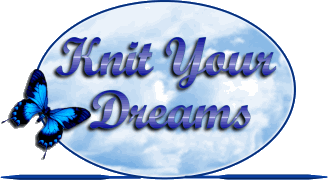 March 18, 2020
The shop is currently CLOSED to the public so that we can practice social distancing. It is also very difficult to disinfect yarn if someone would unknowingly have the virus. I currently plan to reopen the shop on Tuesday, March 31st.
If you need a needle, yarn, or have something on hold that you would like to pick up, please call me at (217)222-3335 and we can arrange a time for me to handoff the item(s) in the driveway. This is going to be my version of curbside delivery.
All classes are on hold at this time. People participating in knit-a-longs can keep on knitting. I will try to help thru Facetime, if you have that option available on your end.
I'm going to keep working on my "40 Days of Finishing" so that when this is over I can start one of the exciting new projects I have planned for us.
Please watch on Instagram and FaceBook for further announcements, progress on my many projects, and photos of new yarns as they continue to come in.
I will miss knitting with you, but this is TEMPORARY.
Be safe and knit on!
Clearance:
All in stock Kraemer yarns are 50% off.

All Susan Bates and Clover knitting needles are 50% off.

All books

50% off except Cabin Fever and Cottage Creations.

All individual patterns in the binders are $1.00 each.
Send e-mail to knit@knityourdreams.com with questions or comments about this web site.
Copyright © 2003-2020 Knit Your Dreams.