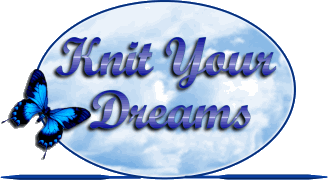 This summer heat is encouraging a lot of knitting. We have been having some very interesting knit-a-longs in the shop. You should come in and see what we are working on. Here are a few reminders.

Holidays:

The shop will be closed Tuesday, July 3rd and Wednesday, July 4th. We will reopen at 10 AM on Thursday, July 5th. I hope everyone has a safe Independence Day holiday.

Summer Open Knitting Times:

The times are listed over on the Classes page. Open knitting is free is you purchased your yarn at Knit Your Dreams.

Tuesday Evening Knit / Crochet Group

We meet every other Tuesday night from 5:30 to 7:30 at the Pizza Hut on Locust Street in Quincy. We have a great time eating pizza and working on our projects. We will be meeting again on Tuesday, July 10th.

2018 Summer Sweater Challenge –

We are continuing with the summer sweater knitting challenge. There are going to be some very happy sweater recipients in the area. You are welcome to knit on these projects during the open knitting times. Call of you have questions.

<![if !supportLists]> · <![endif]> For each sweater you finish between May 1st and August 31st, that is made out of yarn purchased at Knit Your Dreams, you get one entry into a drawing for prizes. (If you already have the yarn for your sweater from Knit Your Dreams in your stash, you can use it.)

<![if !supportLists]> · <![endif]> It can be an adult or child's sweater.

<![if !supportLists]> · <![endif]> The sweater can already be in progress on May 1st, but can't be finished.

<![if !supportLists]> · <![endif]> The drawing will be held Saturday, September 1st. You do not have to be present to win.

<![if !supportLists]> · <![endif]> There will be three prizes with the grand prize being a $50.00 gift certificate to Knit Your Dreams.

Send e-mail to knit@knityourdreams.com with questions or comments about this web site.
Copyright © 2003-2018 Knit Your Dreams.