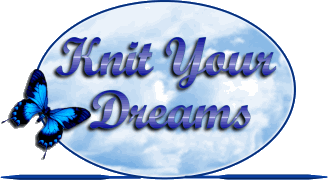 Caps for Kids:
The deadline for collecting knit and crochet hats for local children in need has been extended until December 1st. They will be distributed the week first week in December. There have been many requests this year.
Holiday Hours:
Check out our holiday hours over on About Us.
New:
Just received a new shipment of Berroco Sox and yarns from Universal including Spirit Stripes Worsted.
Clearance:
All Kraemer yarns including Perfection and Tatamy and DK weight Marble yarns are 40% off. (The percentage off will increase as time goes on. Get yours before itís all gone.)

All Susan Bates and Clover knitting needles are 50% off.
Send e-mail to knit@knityourdreams.com with questions or comments about this web site.
Copyright © 2003-2018 Knit Your Dreams.