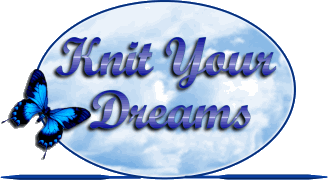 It has been good to see some of you coming into the shop. I really appreciate how everyone has been following the safety guidelines I had to put in place. A big thank you goes out to everyone that has supported me through this crazy time. Iím going to list the rules here again, because a few seem to have missed them. Please read them carefully before calling for an appointment.
<![if !supportLists]> ∑ <![endif]> If you are sneezing, coughing, or feeling under the weather for any reason, I ask that you please stay home.
<![if !supportLists]> ∑ <![endif]> Please wear a mask if you are able.
<![if !supportLists]> ∑ <![endif]> Customers must make an appointment and are limited to two people per party.
<![if !supportLists]> ∑ <![endif]> No touching yarn to your face or neck and no trying on shop models.
<![if !supportLists]> ∑ <![endif]> No public restroom during this phase.
<![if !supportLists]> ∑ <![endif]> I am going to start teaching again, but it will be outdoors. I may try Zoom classes in the future.
<![if !supportLists]> ∑ <![endif]> For those not ready to come out in public, I will continue curbside delivery and mailing packages. If I mail yarn or needles, I am charging $7.00 shipping for orders under $100.00. Orders over $100.00, I will ship for free. I am participating in Berrocoís 123 Drop Ship program, so I can have yarn delivered directly to you. Several have used the program locally and it has been good!
<![if !supportLists]> ∑ <![endif]> No sitting /knitting in the shop. We have three Zoom sessions when we knit with complete social distancing. Please contact me for information about times, room numbers, and passwords. We have a secure online room that we use.
If you are on Facebook or Instagram, please look up Knit Your Dreams Yarn Shop and check out the photos Iíve been posting of projects Iím working on and have completed. If you click Follow, both Instagram and Facebook will automatically notify you when I post new photos.
Clearance:
All in stock Kraemer yarns are 50% off.

All Susan Bates and Clover knitting needles are 50% off.

All books

50% off except Cabin Fever and Cottage Creations.

All individual patterns in the binders are $1.00 each.
Send e-mail to knit@knityourdreams.com with questions or comments about this web site.
Copyright © 2003-2021 Knit Your Dreams.