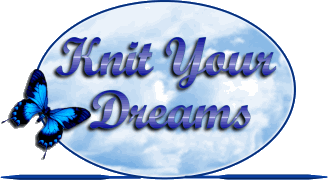 Knit Your Dreams is a yarn shop located in west central Illinois. I hope you will come in and visit for a while. I have worked hard to make each and every product selection the best possible. Please feel free to browse!
I would enjoy sharing ideas with you. If you have a question or would like information on ordering, just contact me at my email address knit@knityourdreams.com.
Please check my "What's Happening" page to see what's new!
Thank You,
Becca Ruggiero,Owner
Send e-mail to knit@knityourdreams.com with questions or comments about this web site.
Copyright © 2003-2017 Knit Your Dreams.