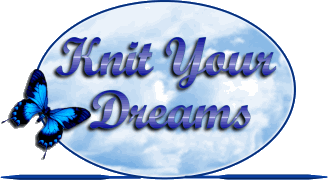 Gifts MAL
We are working on holiday gifts thru the month of December.
Sweater KAL
We are also knitting sweaters. Both cardigans and pullovers. This is a good time to knit a sweater so that it is ready to wear when January and February cold weather hits!
Lots of new yarns have arrived and the shop has been rearranged. If you haven't been in you should come see the changes!
Sale Zone:
More yarn has been moved to the "Sale Zone". The Sale Zone is everything in the classroom. It is all currently listed at 50% off it's retail price. A good time to stock up.

Send e-mail to knit@knityourdreams.com with questions or comments about this web site.
Copyright © 2003-2023 Knit Your Dreams.